About The Vine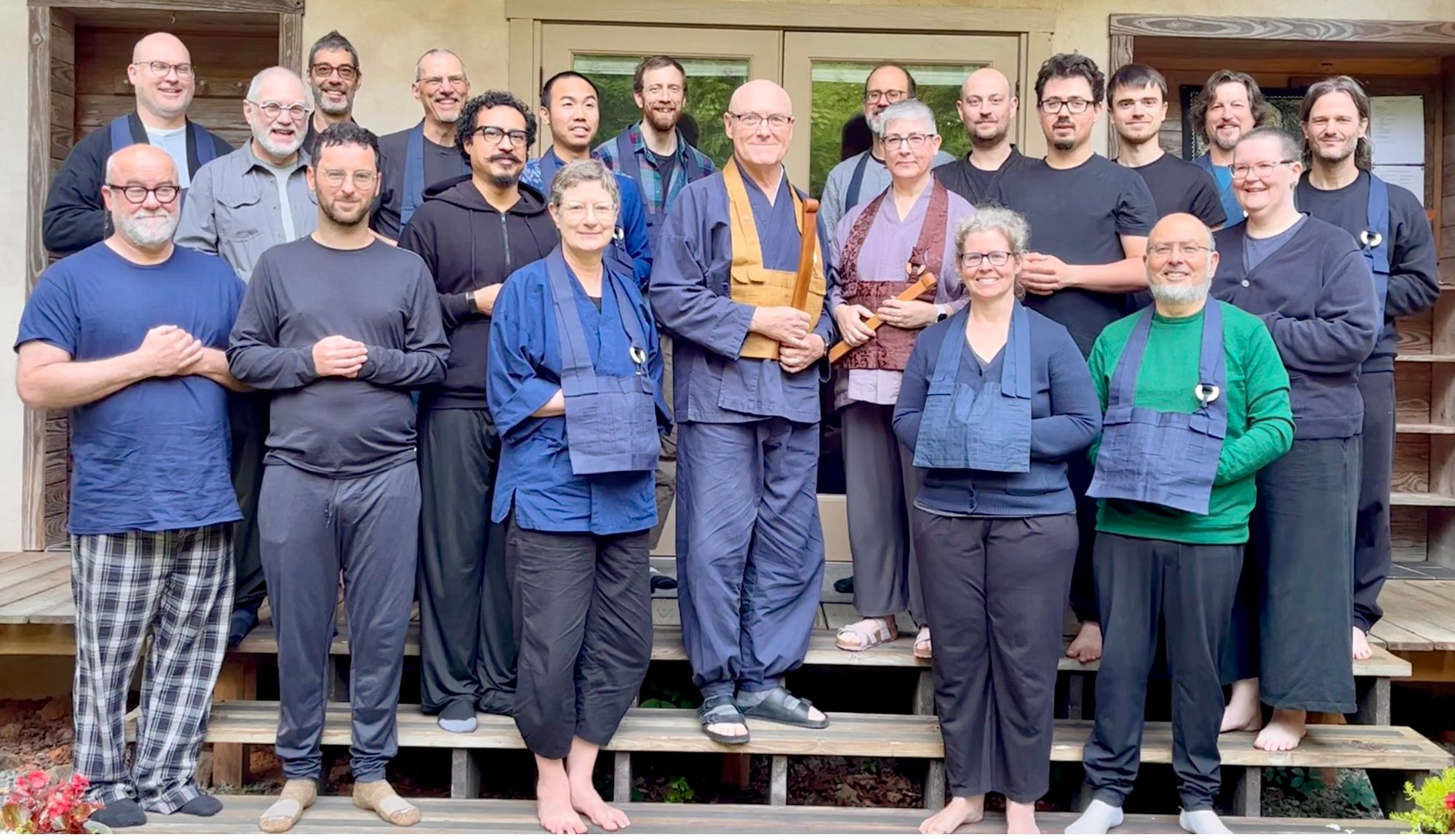 Vine of Obstacles Zen supports householders in developing and deepening wholehearted practice through creative and engaging online modalities. We emphasize the importance of kenshō (literally, "seeing nature") as the foundation of applying the truth of nonduality to the nitty-gritty details of daily life in order to actualize the Great Vows of a Bodhisattva.
This online program offers Zen practice under the guidance of Dōshō Rōshi and Tetsugan Sensei. The Vine is designed for those who are determined to awaken and actualize the great matter of life and death (aka post-kenshō training) - and who aren't shy about it!
We've found that most students feel a greater sense of connection within our online sangha than when practicing with in-person groups. In part, that comes from the extent of open sharing that occurs within the online Vine forums.

We offer daily zazen, dharma talks, practice meetings, kōan introspection, group study, engaging community connections, online retreats, and in-person sesshin (meditation intensives). This mix of training elements, and the frequency of engagement that's possible online, creates a powerful process for householders to deeply explore the buddhadharma.
The Vine participation requirements:
One hour of daily zazen, a minimum of five of seven days each week (5 hrs/week or 300 minutes)
Ongoing application of the practice in daily life
Regular practice meetings with one of the teachers
Weekly participation in the Engagement Forums (an important opportunity to engage and turn the dharma wheel together with the teachers and other Vine students)
Study selected classical texts through group study
Sunday group zazen and dharma talks
Online retreats, in-person sesshin, and solo retreats
Practitioners who are proactive, self-directed learners, inquisitive, reflective, and open to feedback, with good communication skills and the ability to follow through with commitments, tend to acclimate best to the Vine sangha.
---
Interested?
The first step to exploring the Vine is to attend some of our Sunday group practice sessions, generally held from 10:00 to 11:15am Central Time. These sessions typically include 25 minutes of zazen, and a dharma talk by the teachers followed by questions and discussion.

Contact us here to request the Zoom link and protocols.

After attending some Sunday sessions, if you feel a resonance with the teachers, the teaching, and the sangha, the next step is to request an application. Once you complete and return the application to us, we'll review it and if your experience and interest seem like a good fit, we'll arrange a meeting via Zoom.

​The monthly tuition fee of $130 USD includes access to the online study platform, practice and sangha engagement forums, dharma talks, daily group zazen, online retreats, and regular meetings (usually weekly) with one of the teachers. Openings for those in need of a scholarship may also be available.